ThermaPatch Pothole Repair is a new technology for trying to solve the pothole problem the country's roads and car parks currently have.
Due to the rising costs in the industry and the tipping costs at landfill sites, it has started to become very expensive to do a traditional tarmac patch.
ThermaPatch solves that problem, as it is a quicker and cheaper alternative and has no need to send any items to landfill.
ThermaPatch is a black liquid thermoplastic which fills a pothole and self levels. It has a quick drying time and requires minimal labour and plant hire to complete the patch.
ThermaPatch Pothole Repair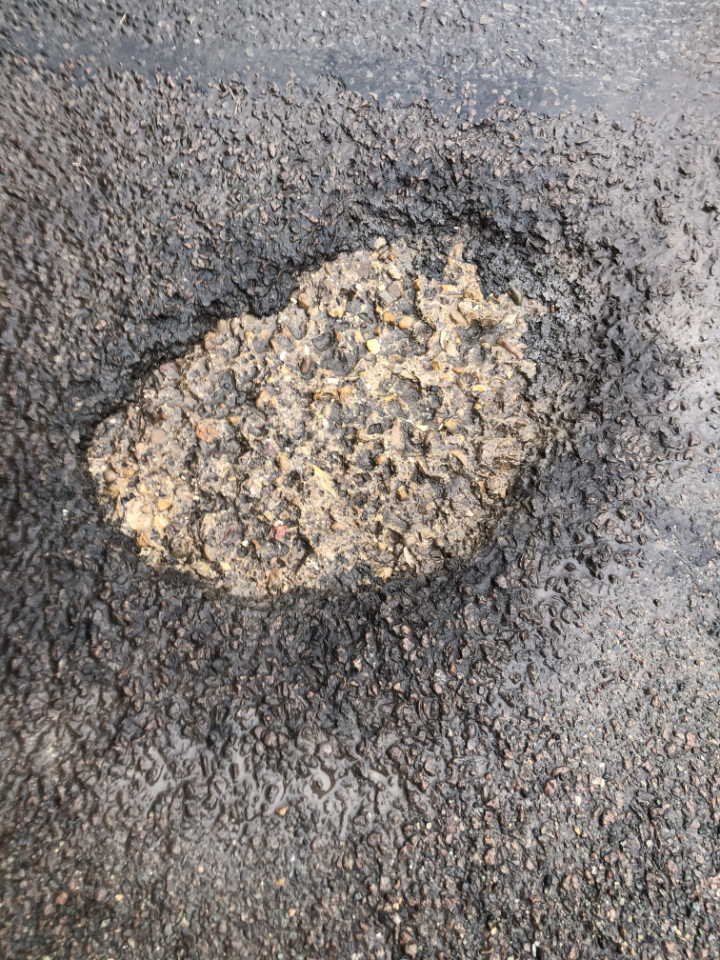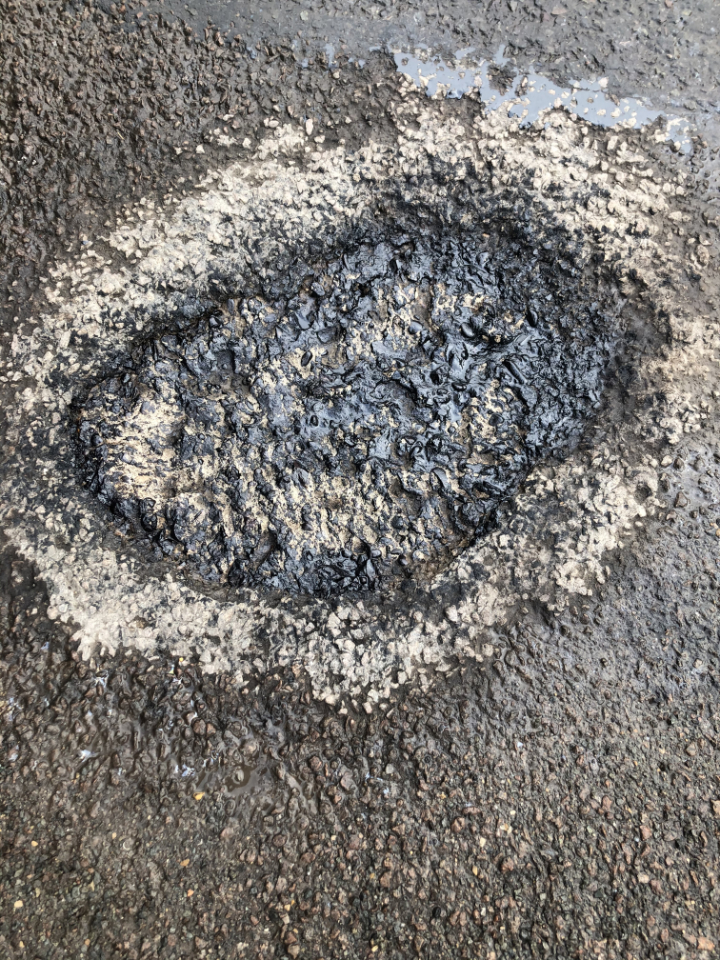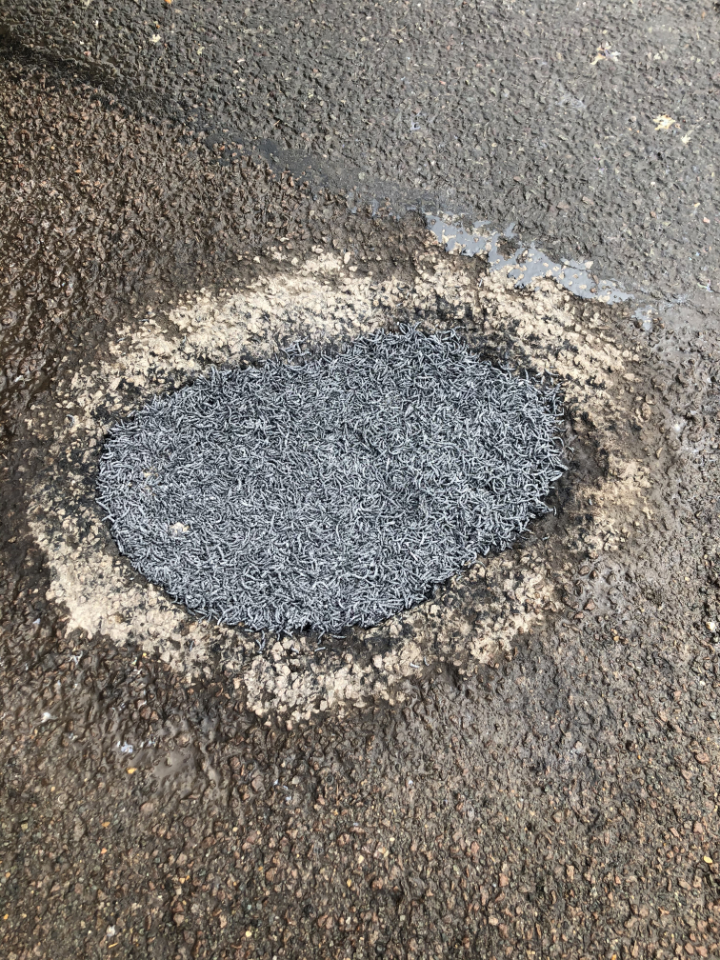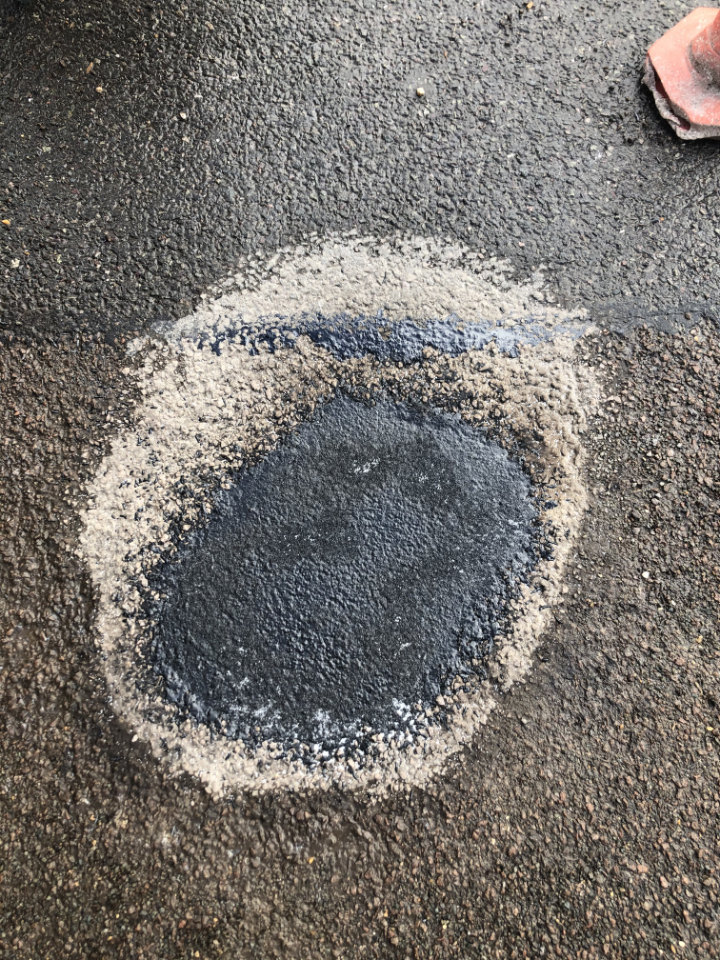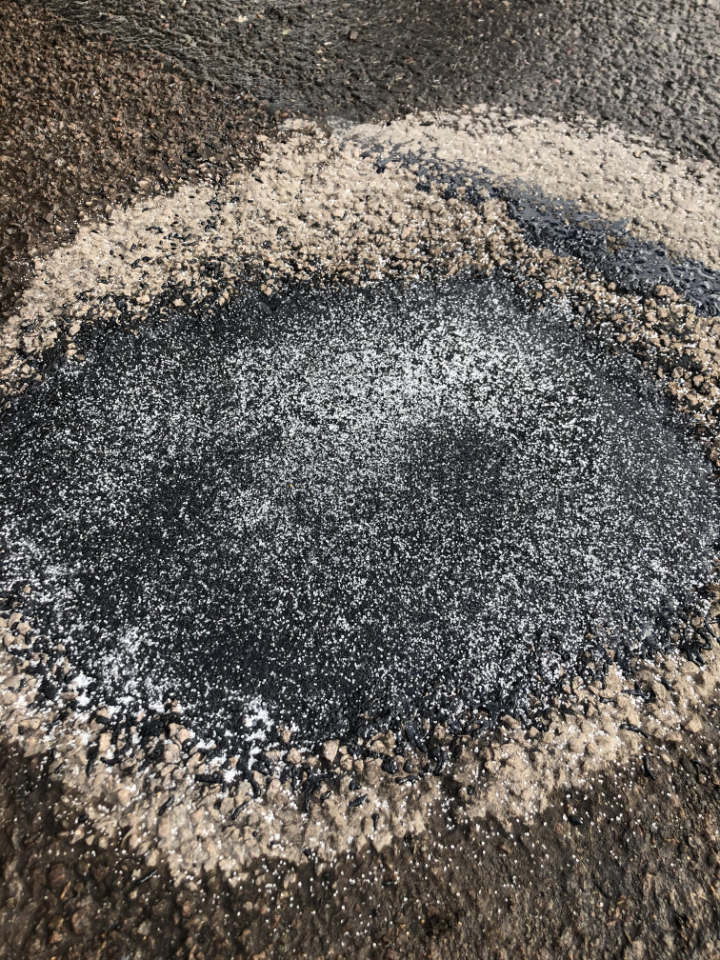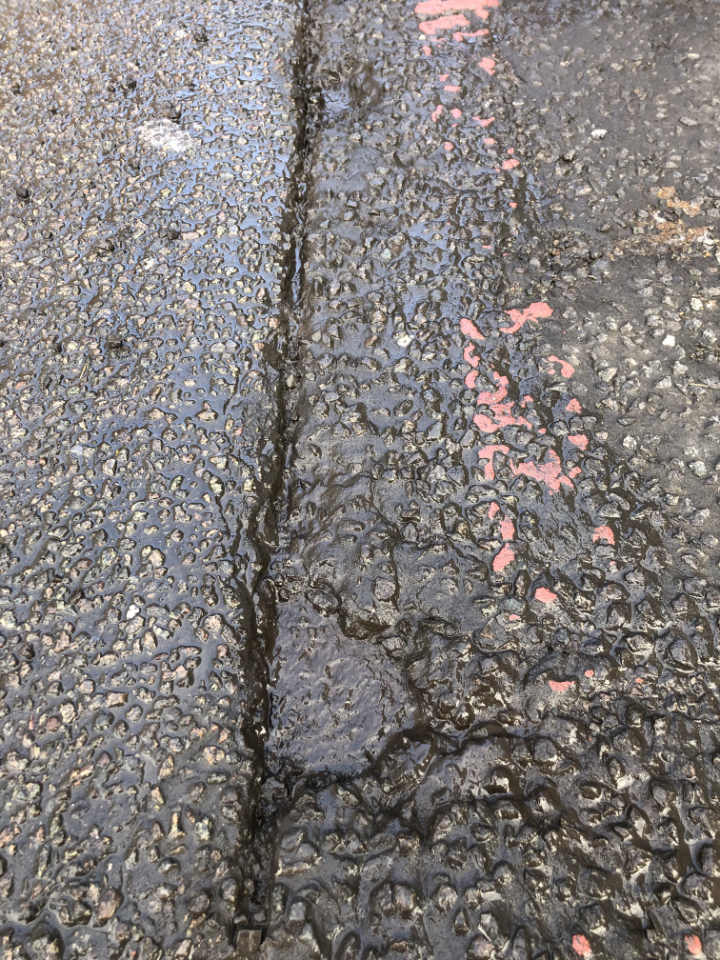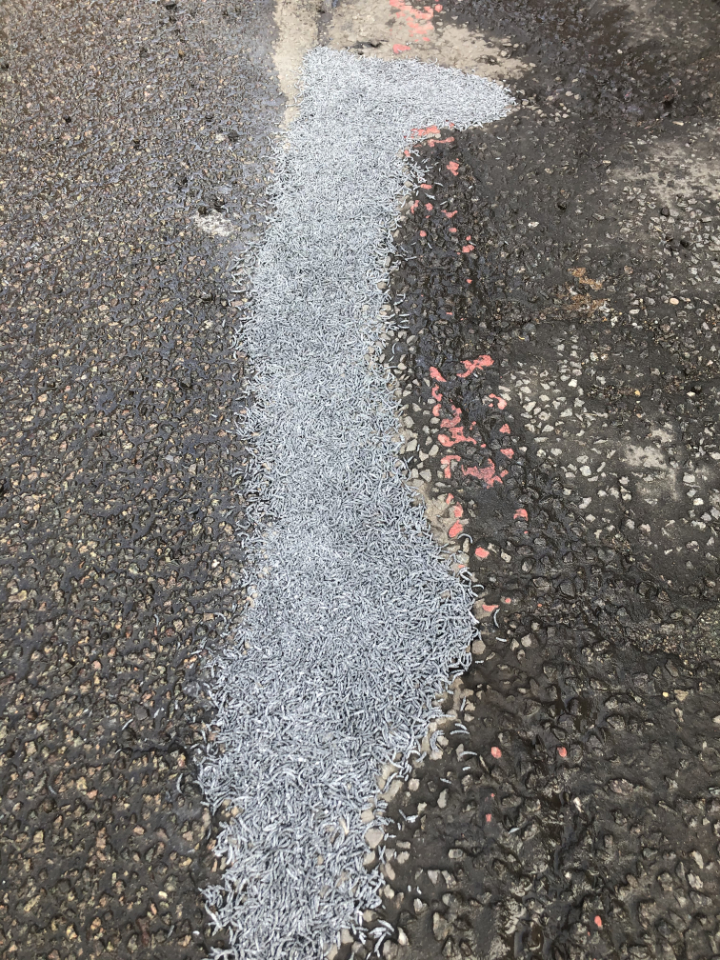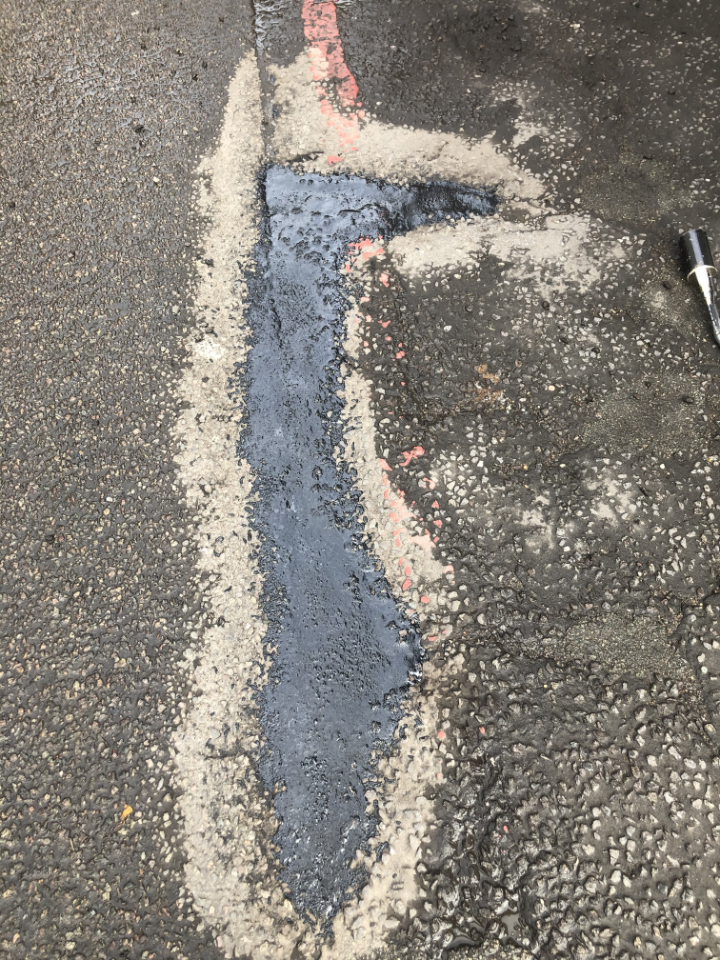 The images above show repairs carried out at Leicester Fruit Market to potholes caused by the wet winter weather. We are using Thermapatch as a cheaper and faster alternative to traditional Tarmac.
Based in Derby we specialise in ThermaPatch Pothole Repair. Please contact us for more information on this exciting material.
Speed Ramp Repair
The following gallery shows images from Kingsway Hospital in Derby. They had a speed ramp which was in poor condition and would have been expensive to replace. Our solution was to repair the ramp with our Thermapatch product and then to remark the lines using yellow Thermoplastic, saving both time and expense for the customer.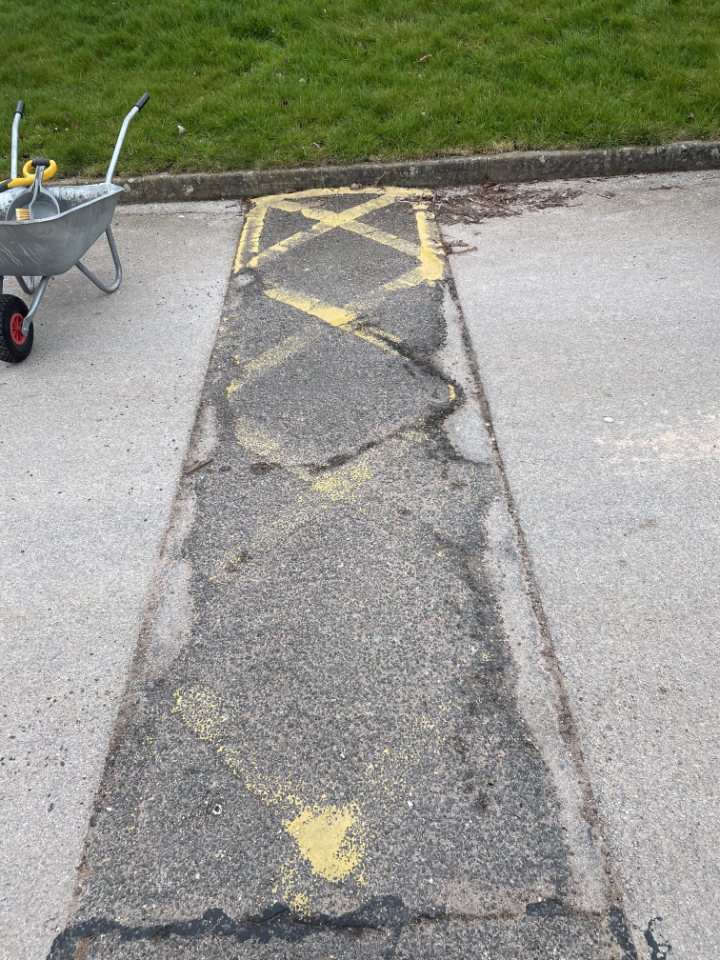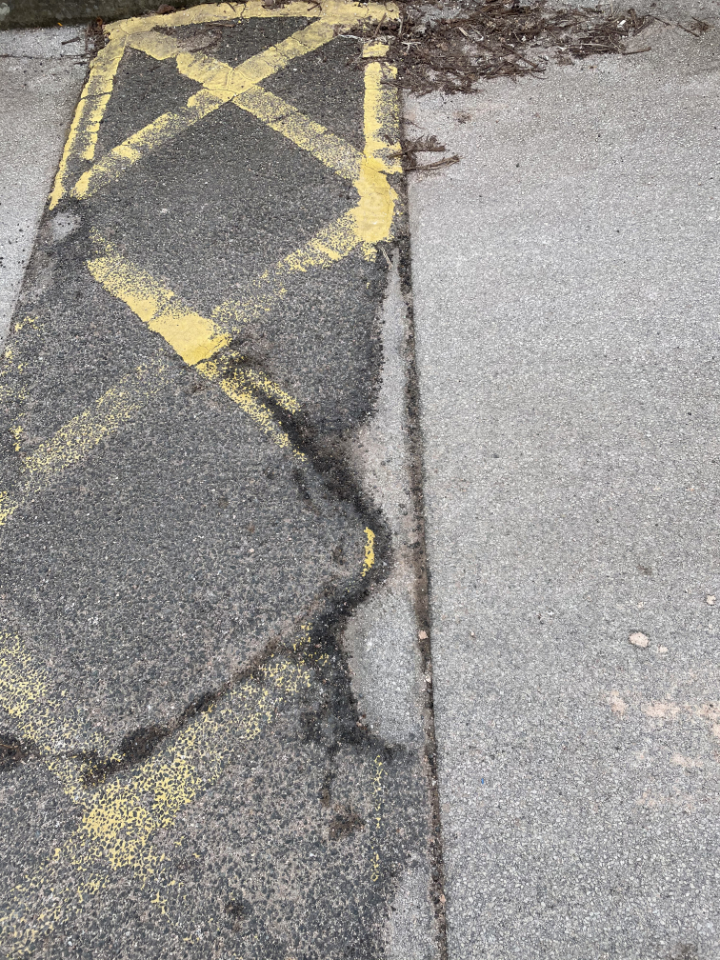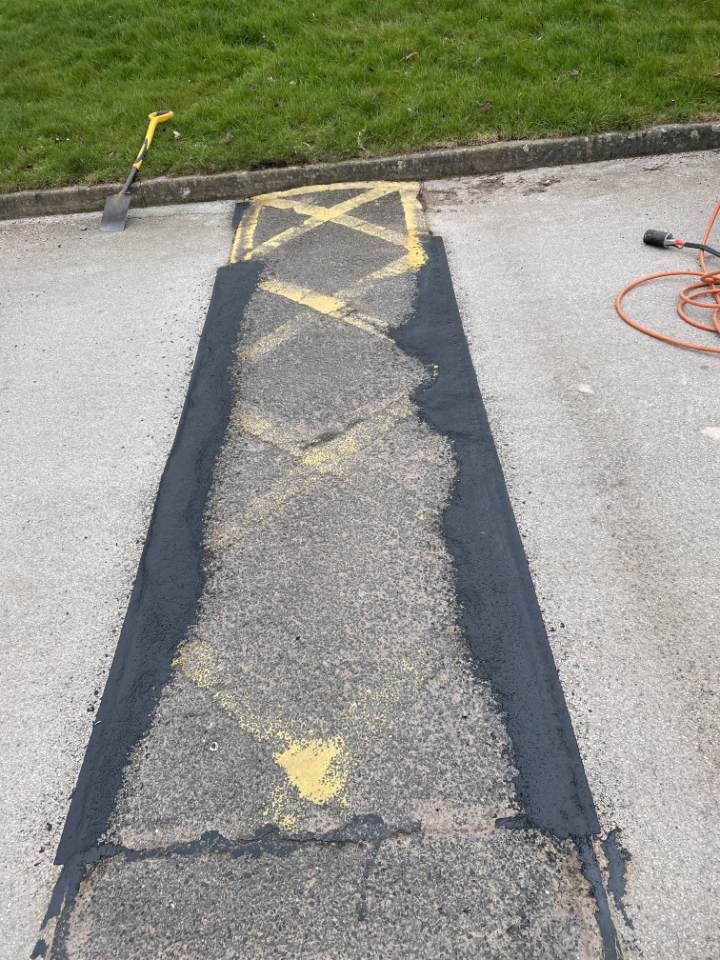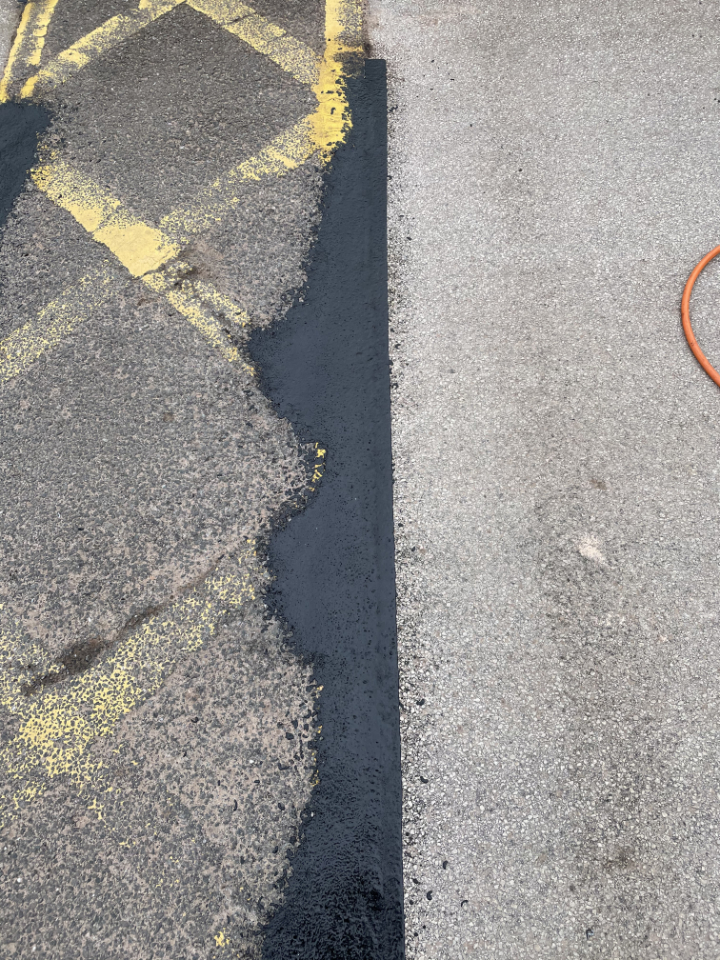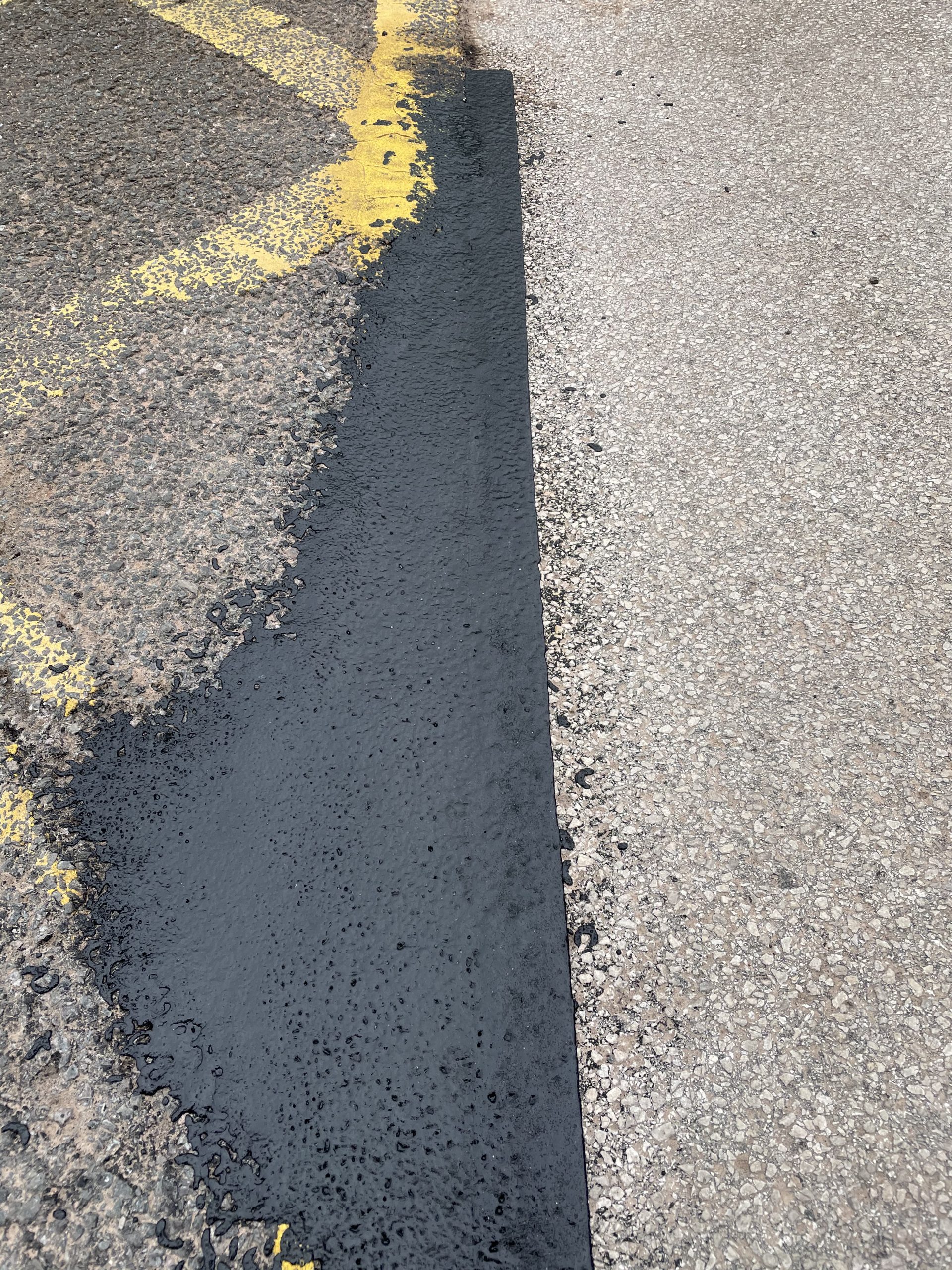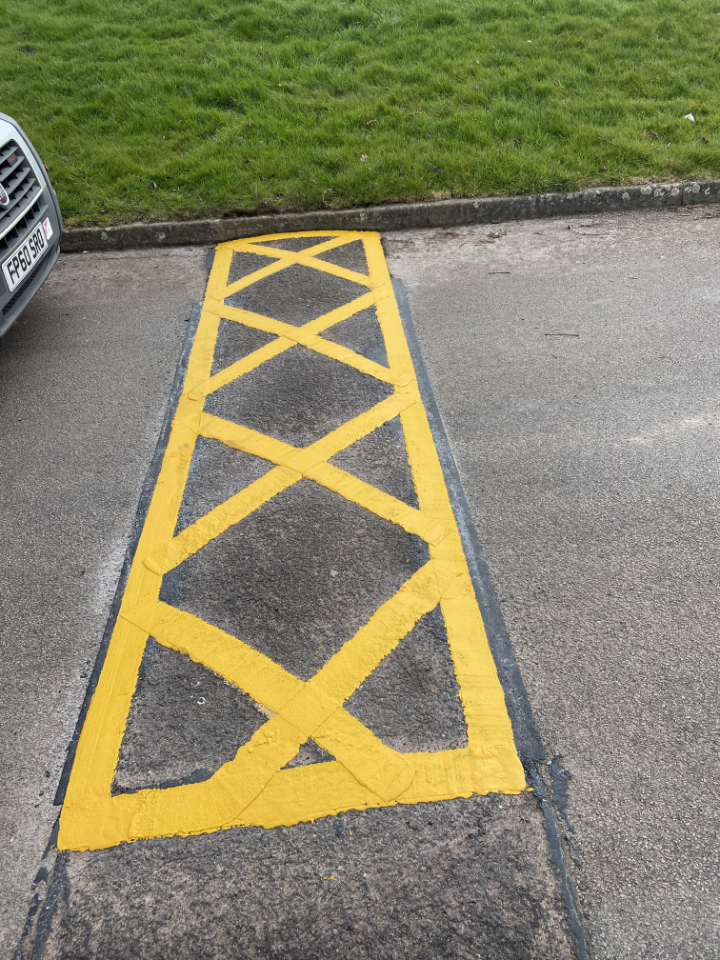 Gallery