Conways have over 45 years experience in the Road Marking and Tarmac Services industry. We have formed many partnerships with local Tarmac companies across the UK.
Depending on the project and it's requirements we can act as a sub-contractor to them, or we can directly employ them.
If you require either tarmac patches or a complete resurfacing of your car park, Conways can put you in touch with a contractor who is suitably qualified for your area.
The image shows one of seven speed ramps we marked out in the village of Menston, West Yorkshire.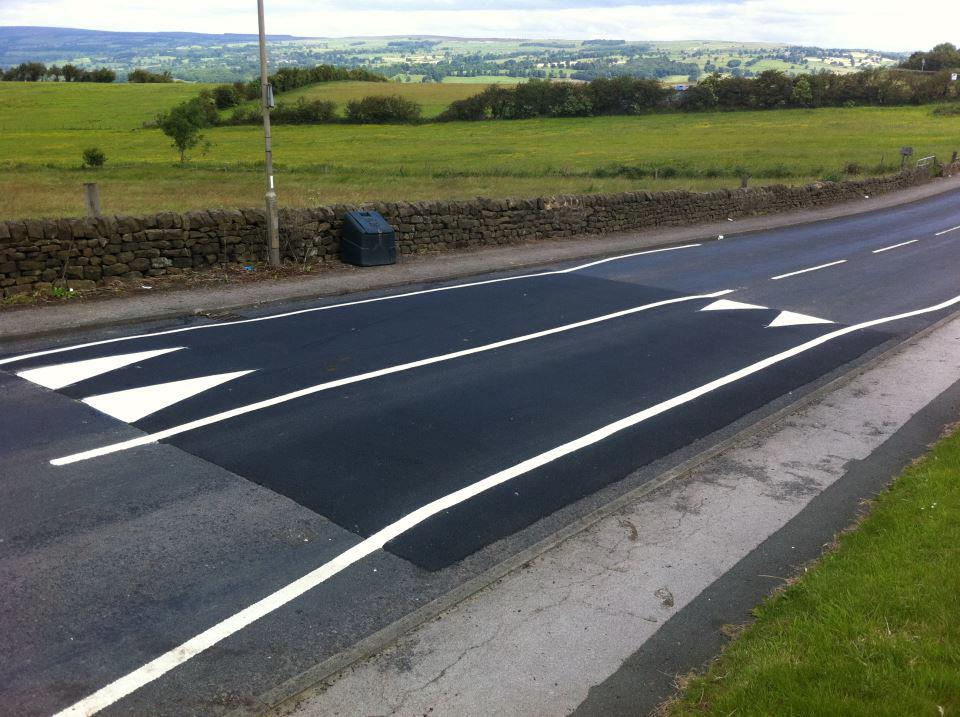 Tarmac Services
Based in Derby we can provide anything from a tarmac patch to a complete resurface of a car park.