We provide a high quality and reliable line removal service to a wide range of customers across the Midlands and the UK, including Derby, Leicester, Nottingham, South Yorkshire, Coventry and Warwickshire.
There are several reasons why line markings need to be changed or removed.
A change in layout might be needed, markings may no longer be required, or a change could be necessary following a change in legislation.
There are several methods we use to successfully remove all traces of lines from concrete or tarmac.
Heat and Compressed Air Removal
Heat and Compressed air are used to remove line markings.
Scabbler Removal
It is not appropriate to burn markings off from concrete, so lines are removed using a scabbler to grind the thermoplastic from the surface.
High Presure Jet Washing Removal
Used in areas of environmental concern, lines and markings can be removed from any surface by using a high pressure water jetting machine (pictured). There are no fumes or debris and the process causes negligible damage to the surface.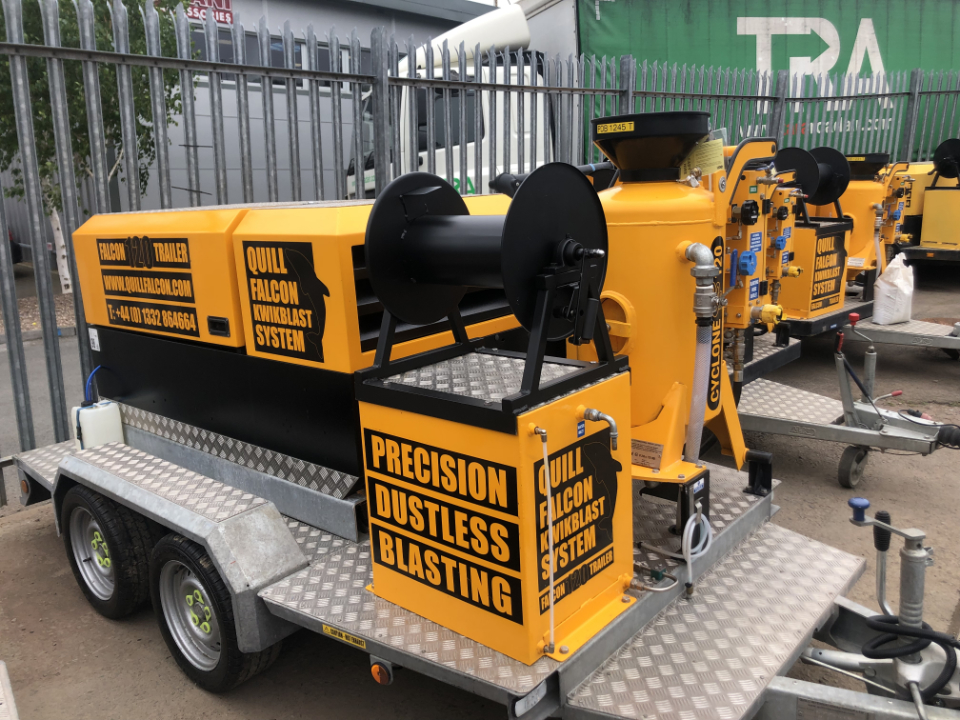 Line Removal
Based in Derby we offer a high quality line removal service across the Midlands and the UK.